Rokna: Diego Armando Maradona died of heart failure that generated acute lung edema and caused a sudden death. That was what the forensic doctors who worked on the corpse of the world football legend indicated, after just over two hours of autopsy, according to judicial sources confirmed to Infobae.
"Acute heart failure, in a patient with dilated cardiomyopathy, chronic congestive heart failure that generated acute lung edema," the researchers reported on Maradona's death, which occurred this afternoon in the Buenos Aires city of Tigre.
The lifeless body of the former captain of the Argentine National Team was reviewed by a team of forensic doctors in the San Fernando morgue, after the San Isidro Attorney General's Office requested authorization for the examination from the family, which allowed it. Investigators opened a case for "Investigation of causes of death" after, at 1:20 p.m. on Wednesday, they received the notice of Maradona's death.
Faced with the novelty, the Attorney General of San Isidro Dr. John Broyad ordered the assembly of a work group made up of prosecutors Patricio Ferrari, Cosme Iribarren and Laura Capra, who were in the private neighborhood of San Andrés, where Diego had lived since He was operated on for a hematoma on his head.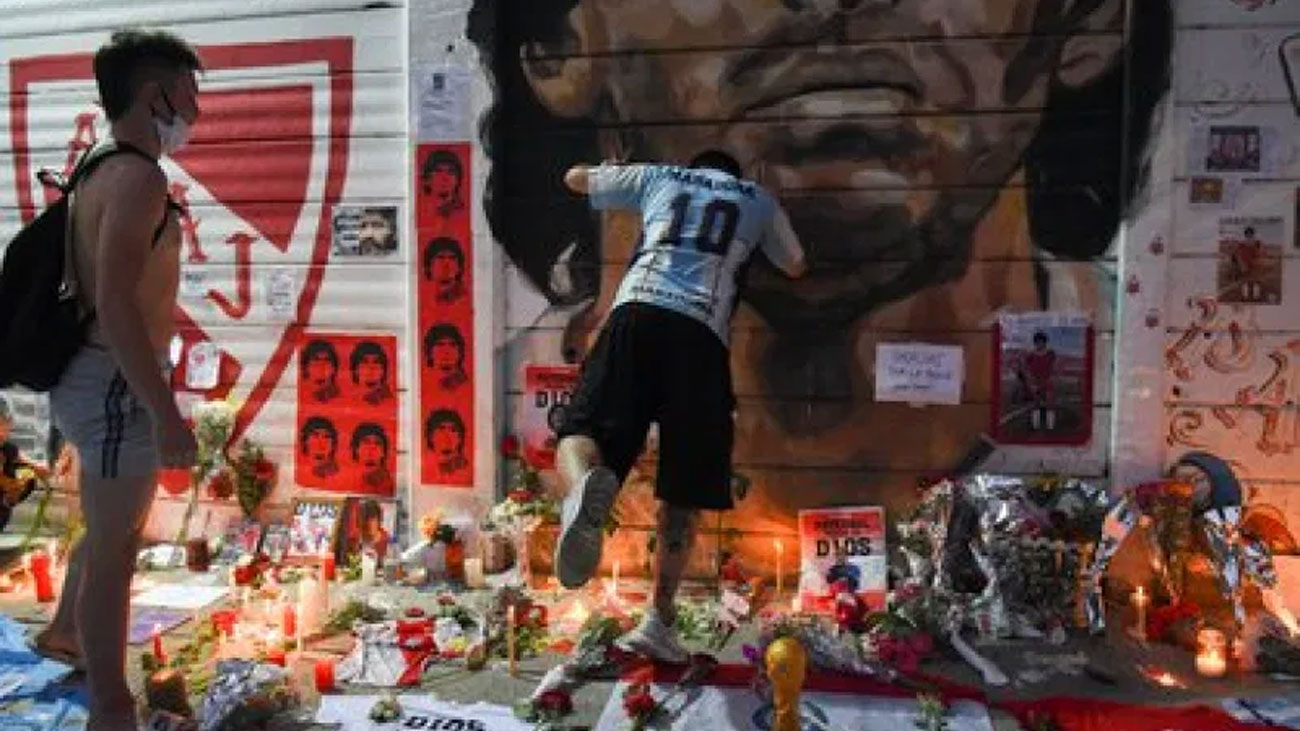 Fans mourn the death of the former captain of the National Team at the door of the Diego Armando Maradona Stadium
A part of the investigation team dedicated themselves to taking testimonial statements at the headquarters of the Benavídez Prosecutor's Office, Tigre's party, while another group of prosecutors and officials went to the San Fernando Hospital to witness the autopsy. From the testimonies collected in the area of ​​the tax headquarters, the following was concluded: the last person who saw him alive was his nephew on Tuesday at 23.
When Maradona died, his nephew, his assistant, an employee hired for his physical security, a nurse and a cook were in the house. At 11:30 a.m. Maradona's personal psychologist and psychiatrist arrived, who verified that Maradona appeared to be asleep and was not responding. His nephew and the assistant tried to wake him up and, not observing, in principle, the existence of vital signs, they requested the presence of the nurse and the psychiatrist who performed CPR maneuvers without success.
At that time, they called for ambulances from different providers and in that time a surgeon from the neighborhood arrived, who also tried resuscitation maneuvers. Then the ambulances arrived in charge of the clinical doctor of the medical provider and They tried to revive him with vials of adrenaline and atropine, but they did not succeed.
archysport