Iran promises hard revenge against murderers of Martyr Fakhrizadeh
Rokna: Chief of Staff of the Iranian Armed Forces Major General Mohammad Hossein Baqeri said killers of Prominent Iranian nuclear scientist Mohsen Fakhrizadeh should be waiting for a tough revenge.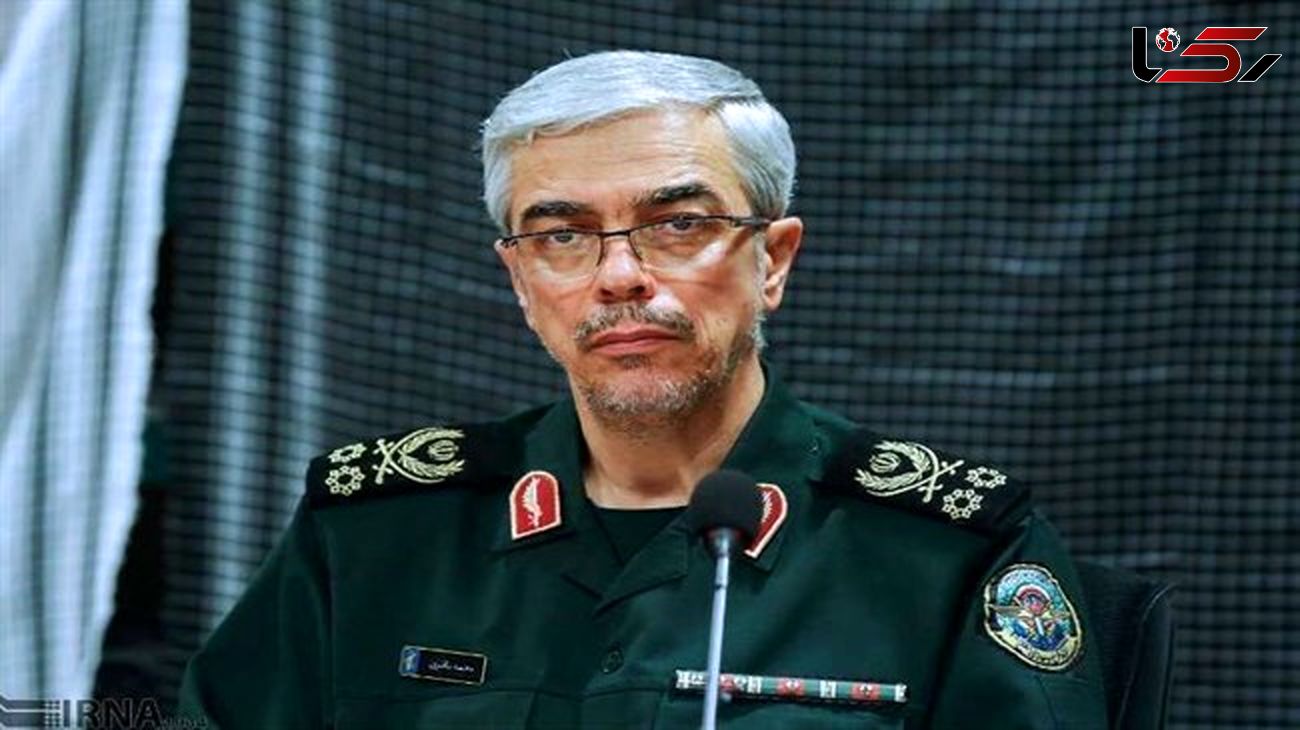 Fakhrizadeh, head of the Research and Innovation Organization of the Ministry of Defense, was assassinated on Friday during a terrorist attack near the capital Tehran.
Reacting to Fakhrizaddeh martyrdom, the military commander said, once again the cowardly blind terrorists affiliated to the global arrogance and the filthy Zionist regime of Israel in a savage act have assassinated one of the managers and "servants of the nation" in the field of science, research and defense, IRNA reported.
Referring to Fakhrizadeh's various services and his efforts to bring the country's defense capability to an acceptable level of deterrence, Baqeri said although Fakhrizadeh's assassination was a "terrible" incident and "a heavy blow to defense system of Iran," but the cowardly blind enemies know that "the path started by martyr Fakhrizadeh will never end."
Baqeri condoled with Supreme Leader of the Islamic Revolution Ayatollah Seyyed Ali Khamenei, Iranian nation, Defense Ministry officials and the bereaved family of Fakhrizadeh over the sad occasion.
According to a statement released by Iran's Defense Ministry, Fakhrizadeh was severely injured during an exchange of fire between his bodyguards and armed assassins and was taken to a hospital for treatment.
"Unfortunately, the medical team did not succeed in reviving him, and a few minutes ago, this diligent manager and scientist achieved the high status of martyrdom after years of effort and struggle," the statement said.
The attack has taken place in a small city just east of Tehran called Absard. The witnesses heard the sound of an explosion and then machinegun fire.
In another development, Iran's Intelligence Minister Mahmoud Alavi said on Friday that security forces have started operation to identify those criminals who ordered and perpetrated the terrorist attack.
Iran's Foreign Minister Mohammad Javad Zarif slammed the attack as "cowardice", pointing the finger to Israel.
"Terrorists murdered an eminent Iranian scientist today. This cowardice — with serious indications of Israeli role — shows desperate warmongering of perpetrators," Zarif tweeted.
He called on the international community – especially the European Union – "to end their shameful double standards & condemn this act of state terror".
No group claimed responsibility for the attack. However, Iranian media all noted the interest that Israeli Prime Minister Benjamin Netanyahu had previously shown in Fakhrizadeh.
Netanyahu once called out in a 2018 news conference saying: "Remember that name, Fakhrizadeh."
Iran Daily