Rokna:Iran's Sajjad Ganjzadeh (R) stood atop the men's kumite +84kg weight class at the latest world rankings released by the World Karate Federation.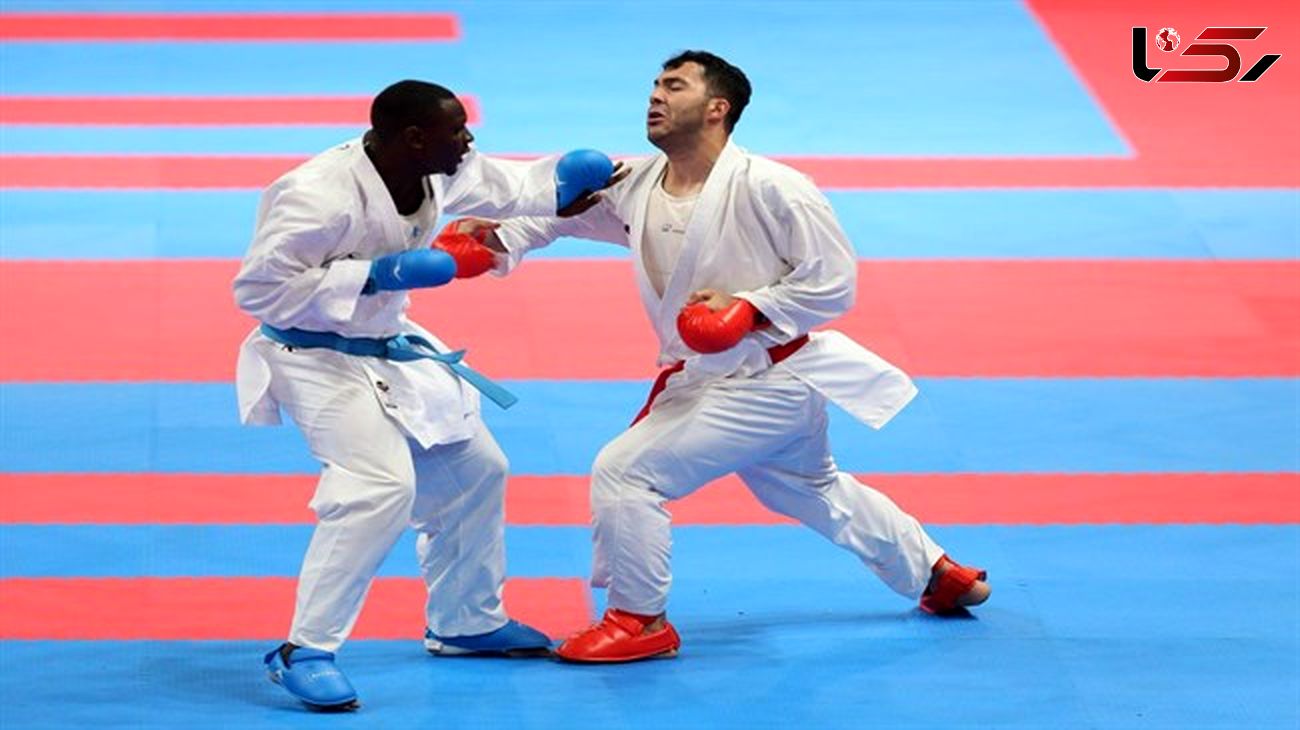 Three Iranian karatekas stood atop the latest global ranking of their respective weight classes, released by the World Karate Federation.
Hamideh Abbas-Ali, the first-ever Iranian female karateka to represent the country at the Olympics next July, topped the +68kg kumite category with 7,417 points, followed by Turkey's Meltem Hocaoglu Akyol and Sofya Berultseva of Kazakhstan.
In the men's rankings, Sajjad Ganjzadeh, who marked his return to the international competitions in March – after over a year due to the coronavirus pandemic – with a kumite gold at the first round of the 2021 Karate 1 Premier League in Istanbul, Turkey, leads the +84kg division with 8,842 points.
Ganjzadeh's compatriot Saleh Abazari stood fourth, following second-placed Georgian Gogita Arkania and German Jonathan Horne.
Bahman Asgari, meanwhile, who is the only Iranian to have secured a quota for the men's competitions at the Tokyo Games, collected 8,767 points for the top spot of the -75kg kumite class.
Italy's Luigi Busa and Rafael Aghayev of Azebaijan finished behind the Iranian.
In the men's kumite -84kg division, Iran's captain Zabihollah Poursheib, also a gold winner in Istanbul, is second with 9,840 points, trailing Turkey's Ugur Aktas, with Croatian Ivan Kvesic in third.
Sara Bahamnyar, a bronze medalist in Istanbul, stood behind Serap Ozcelik Arapoglu of Turkey and Japanese Miho Miyahara in the women's kumite -50kg ranking, while Rozita Alipour stood fourth in the women's kumite -61kg category.
The Iranian team will head to Lisbon for the second round of the Karate 1 Premier League at the Portuguese capital, starting April 30.