Rokna:Iran's ambassador to the Vienna-based international organizations reacted to the latest statement by the United States and the E3 representatives, and criticized recent accusation of Iran's non-cooperation made by the United Nations nuclear agency.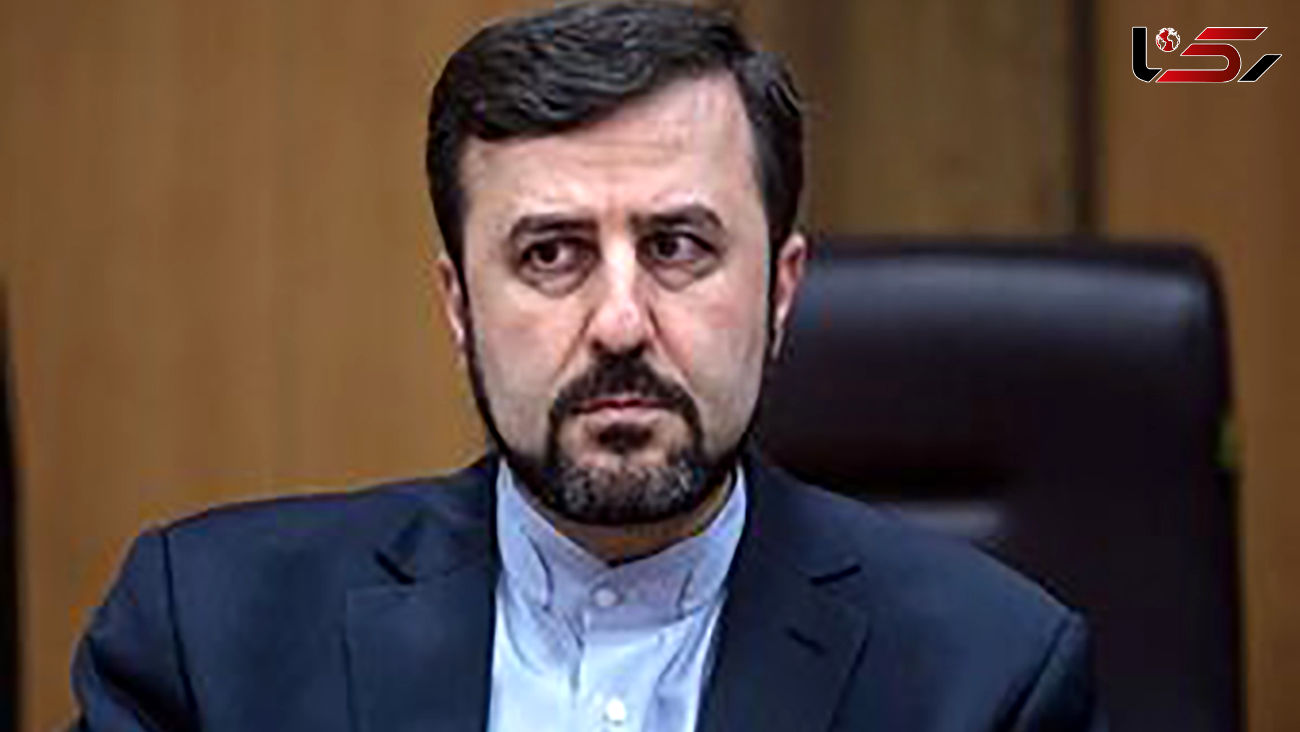 The US and the three European states cannot remain silent in face of the Zionist regime of Israel's acts of terror [in Iran] and at the same time expect continuous monitoring and camera installation in Iran's sabotaged nuclear facilities, Kazem Gharibabadi said on Monday.
His remarks came one day after Director-General of the International Atomic Energy Agency (IAEA)  Rafael Grossi claimed that Iran was failing to fully comply with a joint statement issued by the two sides on September 12 by refusing to allow the agency access to the TESA Karaj Complex, a centrifuge component manufacturing workshop in north-central Iran.
France, Germany and the United Kingdom in a statement claimed that they are "profoundly concerned that Iran has not fully implemented the agreement it reached with DG Grossi on 12 September, and that the DG has been forced to issue a report on non-cooperation after only two weeks."
"The IAEA, the US and the three European countries should know that they cannot remain silent in the face of the Zionist regime's terrorist acts and fail to prevent it, and simultaneously, call for the continued monitoring and presence of IAEA cameras in facilities that have been targeted of the act of sabotage," Gharibabadi stressed.
"When the IAEA monitoring equipment are stopped by the Zionist regime, do not expect Iran to re-install [its monitoring equipment] with no cost for the [Israeli] regime or action by the IAEA and the claiming countries," he added.
Stating that the recent agreement between Iran and the IAEA was fully implemented within the agreed time, Gharibabadi said, "Iran is also monitoring how its goodwill is being responded and will take due action at each stage."
Earlier on Monday, Behrouz Kamalvandi, the spokesman for the Atomic Energy Agency of Iran (AEOI), also reacted to the IAEA report, stressing that the UN nuclear agency "should not damage the constructive process created following the recent interactions between Iran and the agency".
Stressing that the IAEA should not disrupt constructive cooperation between Tehran and UN nuclear agency with "wrong and biased reports", Kamalvandi urged the IAEA to "avoid taking political stances that seek certain purposes and stop presenting wrong and biased reports.