Rokna: Iranian Foreign Minister Mohammad Javad Zarif and UN Secretary General Antonio Guterres talked about efforts to end the war and ensure peace in Yemen.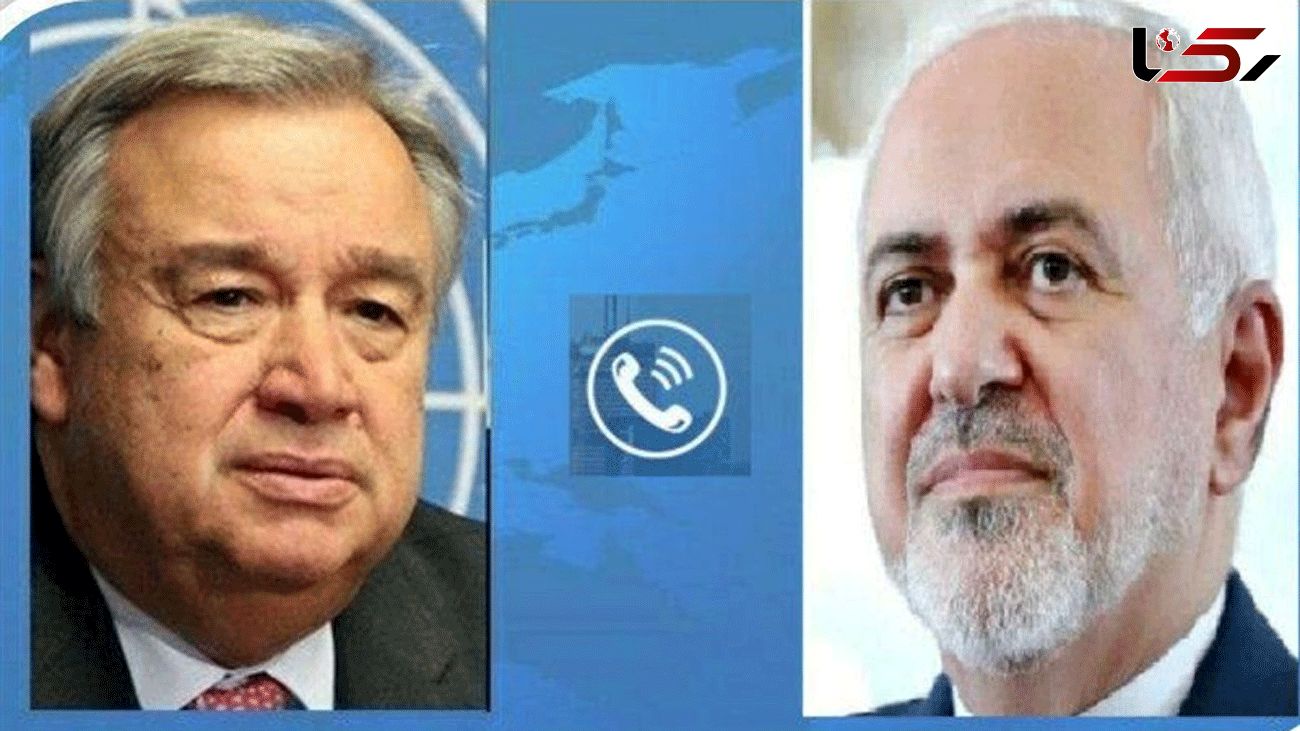 In a telephone conversation with Zarif on Tuesday evening, Guterres elaborated on the UN's latest measures to end the Yemen war, establish fair peace, and initiate political talks in the Arab country.
He also called on Iran to continue its strenuous efforts to help establish peace in Yemen.
Zarif, for his part, expressed Iran's support for the UN's efforts to establish peace in the Arabian Peninsula country, and underlined the necessity of ending the war, lifting the blockade, and delivering humanitarian aid to the Yemeni people.
The Iranian top diplomat also expressed hope that peace and stability would be restored in the Arab country through intra-Yemeni talks and the formation of an inclusive government.
The Saudi-led war on Yemen has taken a heavy toll on the poor country's infrastructures since March 2015, destroying hospitals, schools, and factories.
According to the UN, 80 percent of Yemen's 30 million people need some form of aid or protection. About 13.5 million Yemenis currently face acute food insecurity.Follow the Official Rokna NEWS Telegram Channel For More and fresh NEWS.
Tasnim