Iran: No matter who wins US elections
rokna: The Iranian Foreign Ministry spokesperson reacted to claims by the US President Donald Trump that an agreement with Washington would be much harder for Tehran if he won reelection, saying that it does not matter for Iran who would win the US elections.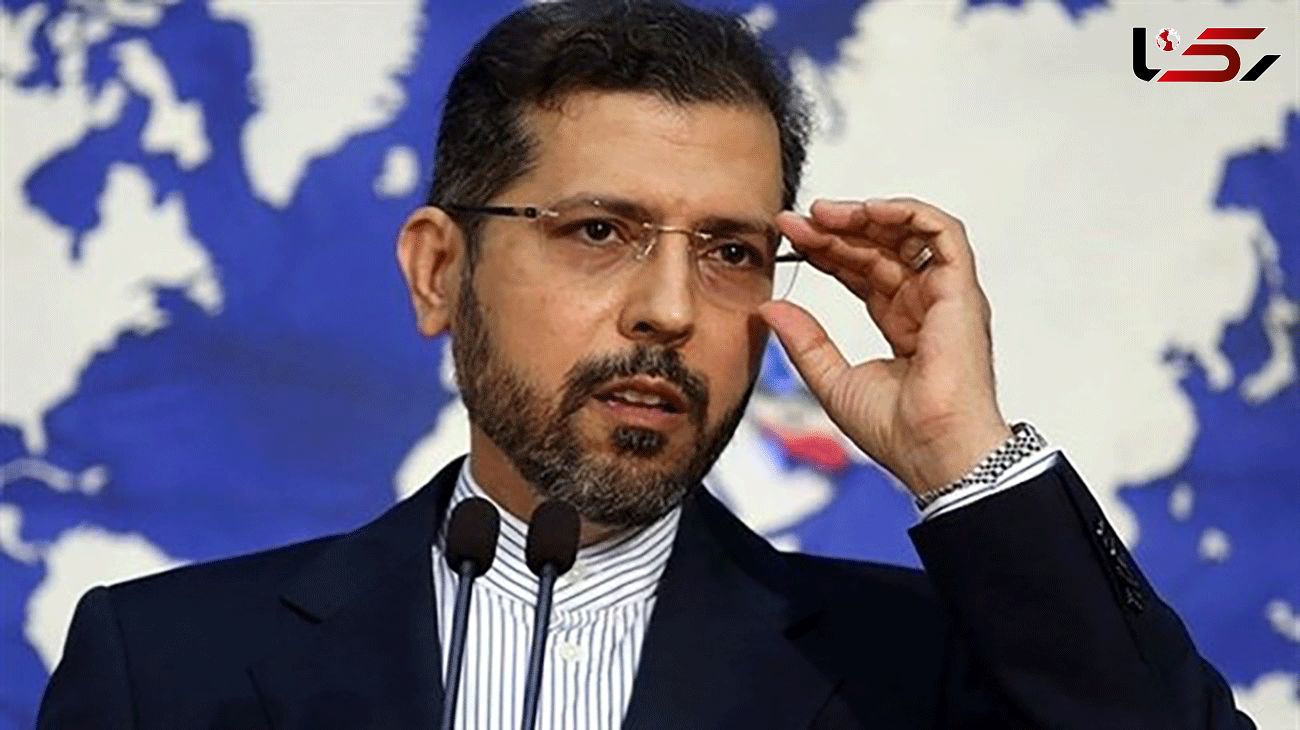 "We'll wait until the Americans admit to their political defeats themselves", Iranian Foreign Ministry spokesperson Saeed Khatibzadeh said, calling the Iranians a "patient and strategically calculating" nation that would align its actions with the requirements of the day.
"The fact is that whether Trump wins or Biden, it will have no difference for Iran," he said during his weekly press conference on Monday.
During his election campaigns, the US president has repeatedly said that after he gets reelected in November, conditions for a deal with Iran will be "much tougher".
However, Trump has also vowed to seal a deal with Iran within four weeks if he is reelected.
In 2018, Trump pulled his country out from the 2015 Iran nuclear deal and reimposed sanctions on Tehran as part of a "maximum pressure" campaign aimed at forcing it to renegotiate a new deal.
The sanctions have targeted different parts of Iran's economy and has limited Iran's economic relations with the world and its access to its assets in other countries.
Recently, Iran has stepped up its efforts to use its foreign currency reserve assets frozen in other countries despite the US pressures.
Iran has urged South Korea and Japan to release its assets frozen in the countries which are refraining from releasing Iran's assets on the pretext of US sanctions.
Tehran also made agreements with Iraq last week to use its frozen assets in the Arab country to buy essential goods.   
No assets frozen in China
Also on Monday, Khatibzadeh reacted to "untrue" reports about Iran's assets in China, saying, "No (Iranian) money is blocked in China."
"Many (such) reports (about Iran-China ties) are incorrect. We are in constant talks with the Chinese," he said.
There are resources in China that are being used for Iran's economic cycle, the spokesman said, adding that those resources are different from the frozen Iranian assets in Japan, Iraq and elsewhere.
Iran and China have improved their relations in many fields in recent years, especially following the United States' unilateral withdrawal from the 2015 nuclear agreement and reimposition of illegal sanctions against Iran.
Despite the US pressure, Beijing has continued its economic relations with Tehran.
Iran and China have recently agreed on a 25-year strategic partnership. 
China's Ambassador to Iran Chang Hua praised Iran as a strategic partner of his country, stressing the need for closer cooperation in various fields and in countering the US' unilateralism.
In an interview with Tasnim News Agency, Chang Hua said China and Iran are "comprehensive strategic partners", expressing his country's willingness to promote cooperation and links with Iran in all arenas, including the fight against the coronavirus pandemic.
China believes that positive interaction among all countries could safeguard multilateralism and counter unilateralism and hegemony, he said.
Collective cooperation would also protect international justice and equality for the fulfillment of common interests of the developing nations, the envoy added.
The ambassador also pointed to the growing political, economic and cultural interaction between China and Iran on the basis of mutual respect and interests, saying the two states have also joined hands in the efforts to tackle the coronavirus pandemic.