rokna: Iran's Foreign Ministry spokesman on Friday referred to the blacklisting of the US diplomats in Iraq by Tehran, stressing that the Islamic Republic will not let any anti-Iran move "go unanswered."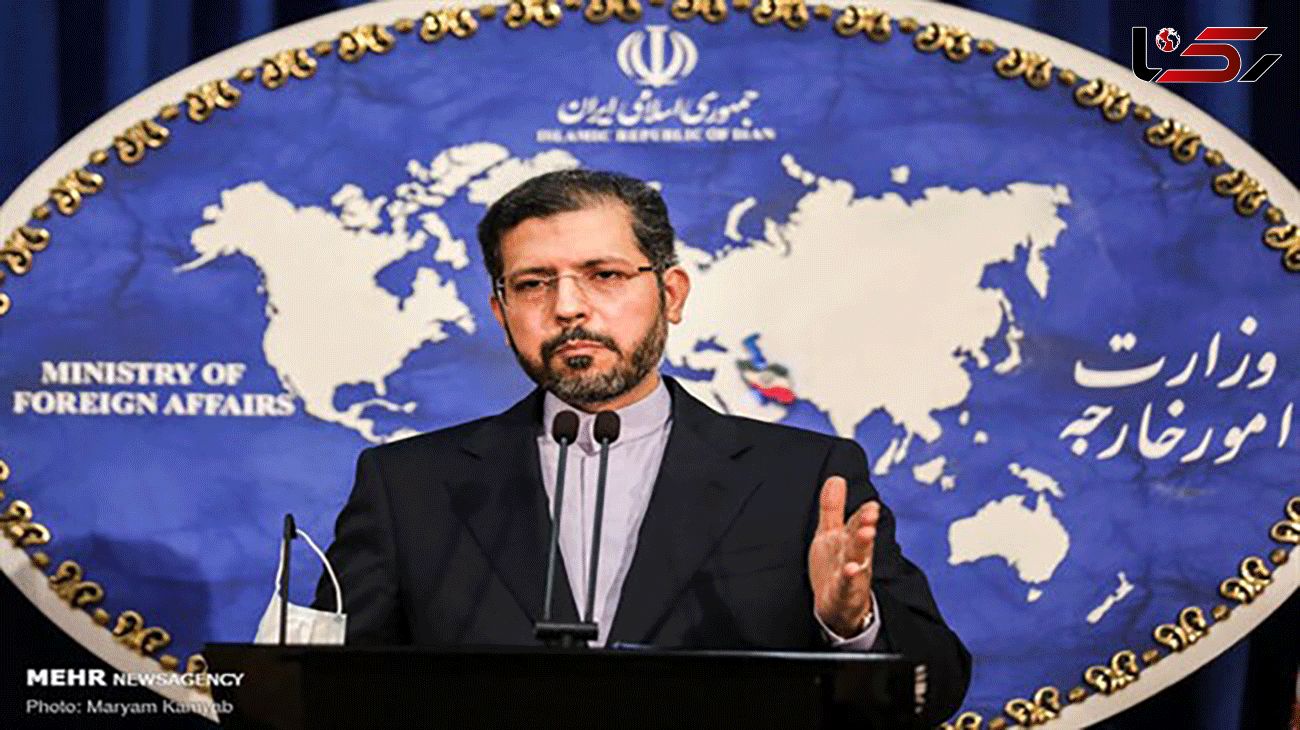 Saeed Khatibzadeh said that the US ambassador to Iraq and a number of other US diplomats have been sanctioned by Iran since they were involved in the assassination of Iran's anti-terror commander Martyr Qasem Soleimani.
General Soleimani, who led the Quds Force of Iran's Islamic Revolution Guards Corps (IRGC), and his companions were assassinated in a US airstrike in Baghdad on January 3. The attack came while the Iranian commander, who had earned reputation as the region's most prominent and decisive anti-terror figure, was on an official visit to the Iraqi capital.
Earlier on Friday, Iran's Foreign Ministry announced in a statement that in cooperation with other responsible bodies it had imposed sanctions on US Ambassador to Iraq Matthew Tueller, Steve Fagin, deputy chief of the mission at the US Embassy in Baghdad, and Erbil Rob Waller, the Consul General, based on adequate evidence and in line with a bill overwhelmingly approved by Iranian lawmakers in 2017 to confront "America's terrorist and adventurous actions" in the region.
"US Amb. to Iraq, Matthew Tueller, has had a central role in coordinating terrorist acts in Iraq & beyond, in criminal assassination of Gen. Soleimani & in advancing sanx agst our ppl," Khatibzadeh wrote in his tweeted message.
He added, "Today, Iran designated him & two other officials involved."
"Anti-Iran moves won't go unanswered," Khatibzadeh stressed.
Blacklisting the US diplomats in Iraq took place one day after US Department of the Treasury announced in a statement that Washington has imposed sanctions on Iranian Ambassador to Baghdad Iraj Masjedi and two other high-ranking Lebanese Hezbollah officials, Mehr News Agency (MNA) reported.
The statement claimed that Masjedi, a close adviser to former IRGC Commander Lt. General Qassem Soleimani, played a formative role in the IRGC Quds Forces's Iraq policy.