Rokna: Morteza Siahkali Moradi, a bodybuilder who combines singing, writing and filmmaking, believes that sport is more of an art than a hard job.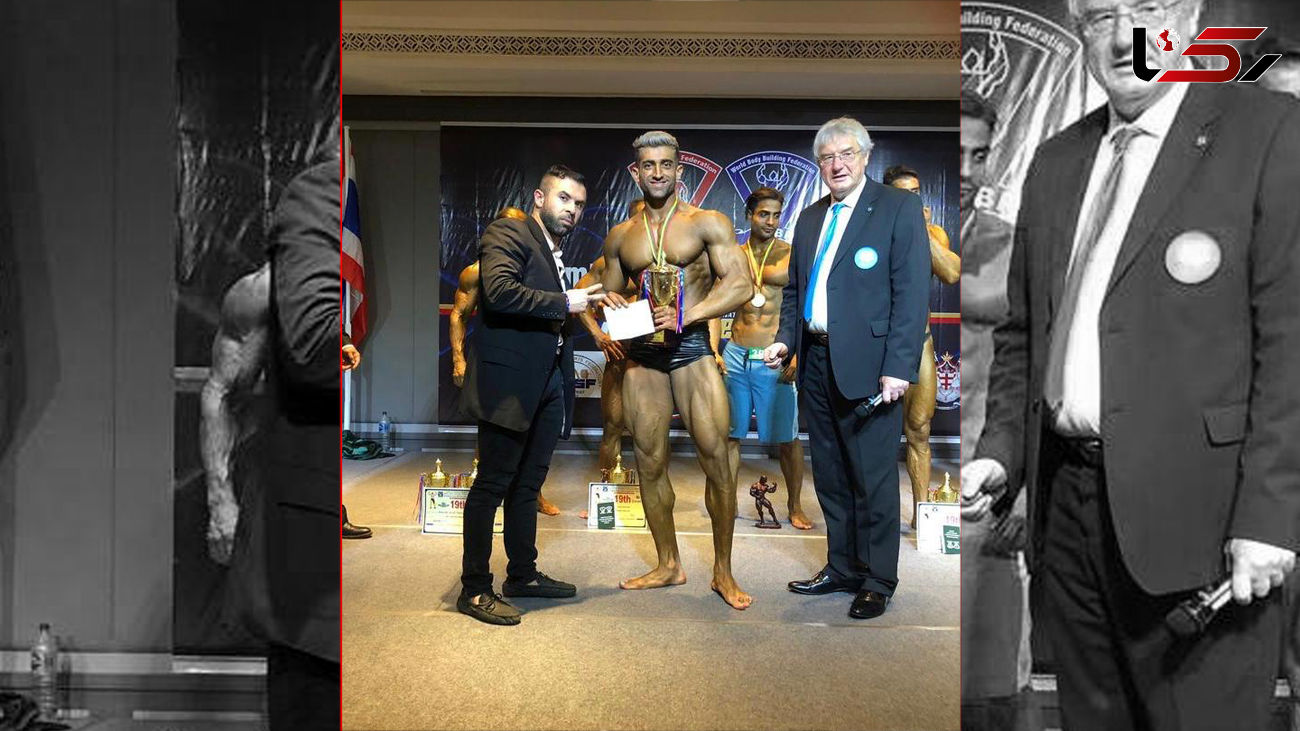 Morteza Siahkali Moradi or Big Mori is a talented young Iranian who has always tried to respond positively to his interests in his life and engage himself with various challenges
For this purpose, we have a conversation with Morteza Moradi, who is also the president of the Iranian Wabi Federation, which you can read in detail below.
Introduce yourself first.
Big Mori : I am Morteza Siahkali Moradi, 26 years old, resident of Tehran and a graduate student of physical education.
They seem to know you by a title, please explain about it.
Big Mori : This issue started from the university and because my body was bigger than others, my friends called me Big Mary and since I entered the world of music, I was looking for an artistic name and That's why I used the same Big Mori and now most people know me as Big Mori 
What competitions have you participated in?
Big Mori: In 1996, I participated in the youth section in the field of bodybuilding, and I participated in various competitions and won titles. After that, I tried to make my body more professional until 2018, when I participated in the Thai Mr.Universe competition, where I also participated in three disciplines: Bodyclassic,physique and muscle model. Thank God, I was included and succeeded in all three disciplines. I won a gold medal and became an overseer in the model muscle category and got the wbbf federation professional card. After that, I rested for a few months and realized that my body condition was declining, and considering that my friends were expecting me, I started the diet again,
And in 2019, in early May, I participated in the Kuwaiti competitions, where I also participated in the two disciplines of classical wind and physics, where I won a silver medal in the classical wind discipline and a bronze medal in the physics discipline.
You also work in the field of music, explain about it.
Big Mori: Yes; It's been almost two or three years since I entered the world of music; Because I have been interested in music since I was a child and I found friends along the way who helped me to walk in this path and now I have been working in music for two or three years and I have about 10 songs relased and one we are working on at the moment
It seems that you also have a hand in the field of publishing, explain in this regard.
Big Mori: I have published two books at the moment and I have another book in print, which is also sports and science. The book on the way to championship includes my personal business, which is available to readers, and the book of rules of the World Powerlifting Federation or wpsf, considering that I am a member of the education committee of this federation, I have written this book which is in both Persian and English. The third book is the book on the relationship between music and sports, which has not been published yet and is in print.