Rokna:The fourth wave of coronavirus infections has started in two Iranian provinces, President Hassan Rouhani said, stressing the need for stricter compliance with the health protocols.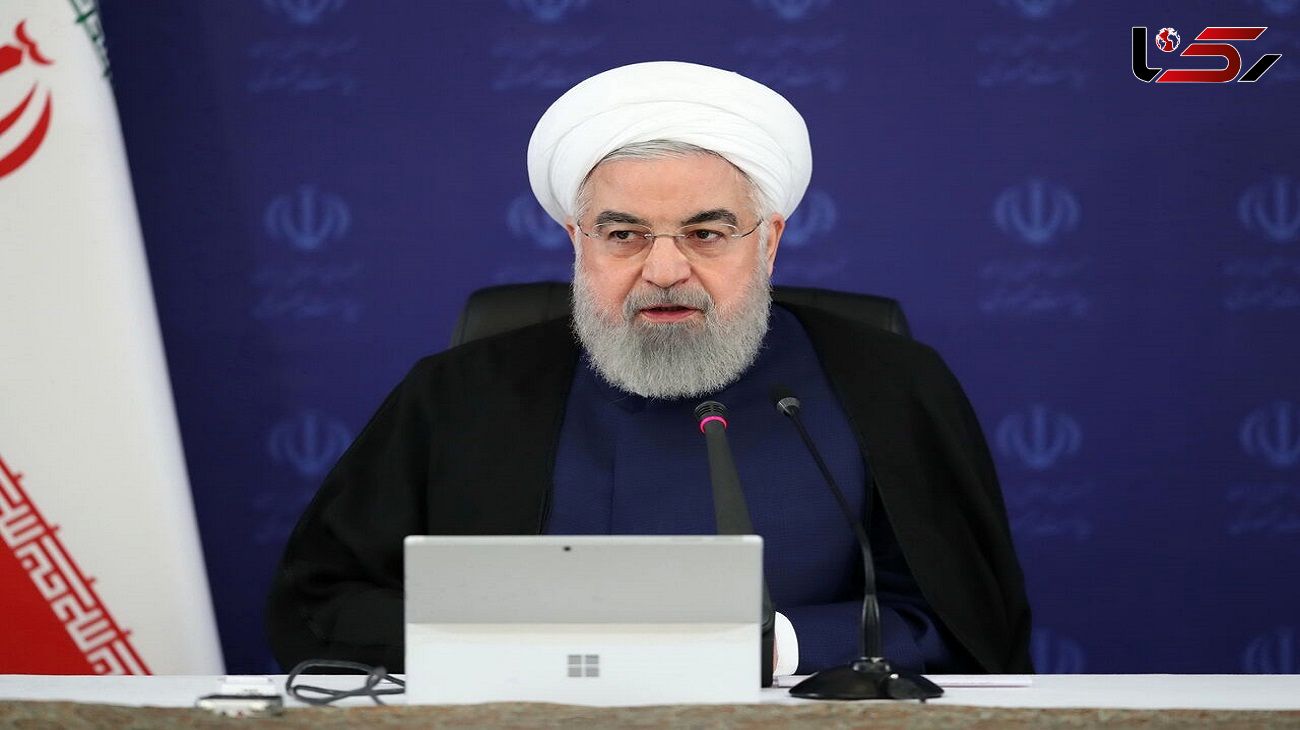 Rouhani made the remarks in an address to a Saturday meeting of the National Task Force for Fighting the Coronavirus, warning that a failure to observe the protocols would cause the new wave to spread into other Iranian provinces, Tasnim News Agency reported.
The president also noted that fighting against and containing the COVID-19 pandemic is among his administration's main priorities in the remaining four months of its tenure.
Highlighting efforts to develop homemade COVID-19, Rouhani said Iran has also devised plans to import vaccines.
In a meeting with Health Ministry officials on Wednesday, the president said the cruel US sanctions have prevented foreign parties from fulfilling their commitments on providing Iran with COVID-19 vaccines.
Arrangements and contracts have been made with COVAX (COVID-19 Vaccines Global Access) and a number of vaccine producing countries, Rouhani noted, regretting, "However, the obstacles resulting from the cruel sanctions have prevented them from honoring their commitments."
Fourth wave certainly started
Confirming speculations about the renewed momentum of the coronavirus spread in the country, Deputy Health Minister Iraj Harirchi said Iran has definitely entered the fourth COVID-19 wave, according to iribnews.ir.
He warned that all statistical figures pertaining to infections, hospitalizations and deaths in the country will reflect an upward trend in the coming weeks.
Harirchi added the upward trend is expected to continue for up to four weeks, noting that observing the health protocols is the only solution.
COVID casualties
The Health Ministry announced on Saturday that Iran's COVID-19 death toll has reached close to 63,000 as the number of the new infections and hospitalizations have been rising over the past few days, according to tasnimnews.com.
In an address to a press conference, the Health Ministry spokeswoman Sima Sadat Lari said COVID-19 claimed 123 lives in Iran over the past 24 hours, bringing the total death toll to 62,999.
The total number of people testing positive for COVID-19 in the country has surpassed 1,920,300 after the detection of 11,420 new cases since yesterday, she added.
More than 1,642,400 patients have so far either recovered from the disease or been discharged from hospitals in Iran, the spokeswoman noted.
Among those currently undergoing treatment in the country's medical centers, 4,024 are in critical condition, Lari said.
The spokeswoman also noted that more than 13.03 million coronavirus diagnostic tests have so far been carried out in the country.
The number of people infected with COVID-19 across the world has surpassed 130 million, with the death toll exceeding 2.85 million.
Follow the Official Rokna NEWS Telegram Channel For More and fresh NEWS.