Rokna: President Hassan Rouhani once again hailed people's resistance against the US' economic terrorism, saying that those seeking sanctions should leave the delusion of bringing the Iranian nation on their knees by such means.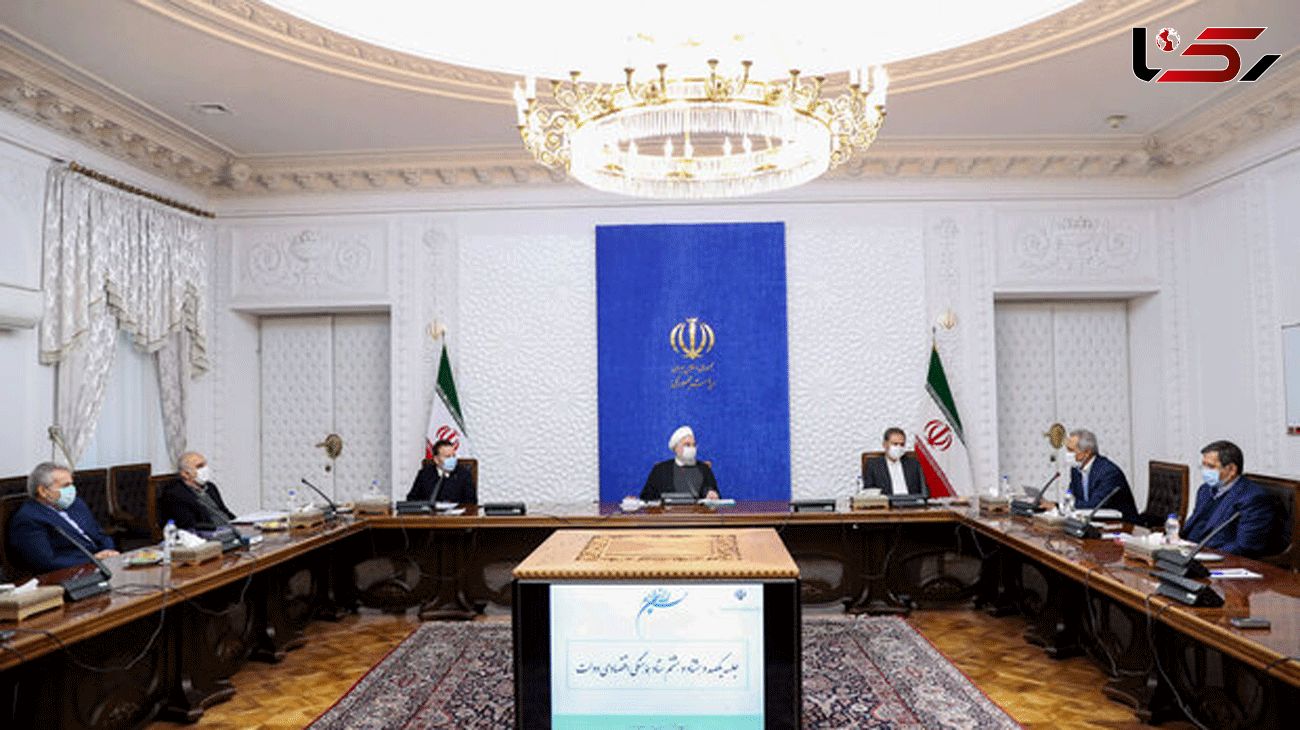 روحانی روز سه شنبه در جلسه ستاد هماهنگی اقتصادی دولت گفت: "مقاومت ملت ایران در برابر فشار تحریم ها و جنگ اقتصادی گسترده ترامپ علیه آنها واقعیت های بزرگی را برای جهانیان ، به ویژه برای همه بیماری ها آشکار کرد. خیرخواهان ایران. "
"ترامپ به هیچ وجه از توانایی های جمهوری اسلامی ایران آگاه نبود و بر اساس توهمات خود عمل کرد."
رئيس جمهور به شکست واشنگتن در آوردن ملت ایران را به زانو خود اشاره کرد و گفت: "شکست سفید خانه برای مقابله با ایران پس از دو سال و نیم از جنگ اقتصادی تمام عیار و شکست مغلوب ساختن پیشی جستن بین المللی سیاست دلایل هستند خود شکست در انتخابات اخیر. "
وی همچنین گفت: "من به همه کسانی که می خواهند با اقدامات نظیر تحریم ها ایران را شکست دهند توصیه می کنم چنین رویکرد غلط و ناموفق را برای همیشه ترک کنند."
وی به قدرت دفاعی و اقتصادی ایران به عنوان دو واقعیت مهم و سرنوشت ساز اشاره کرد و گفت: "اگرچه جنگ اقتصادی خسارات قابل توجهی از جمله معیشت مردم وارد کرد ، امروز طرفداران تحریم ها و جنگ سالاران که سقوط اقتصاد ایران را در کوتاه مدت پیش بینی می کنند عبارتند از: کاخ سفید را ترک کنید. "
رئیس جمهور در ادامه به لایحه بودجه پیشنهادی برای مالی بعدی اشاره کرد (از 21 مارس 2021 آغاز می شود) و گفت: "لایحه بودجه سال آینده براساس ظرفیت اقتصادی کشور و واقعیت های عرصه بین المللی طراحی شده است. همچنین با تجزیه و تحلیل دقیق توانایی ها و دارایی های داخلی ارائه شده است. "

MH