rokna: Iran's President Hassan Rouhani has hailed the lifting of the UN arms embargo on the Islamic Republic as the victory of the logic of law and truth over bullying, saying the US failed in its plots to deprive the Iranians of their right to free trade in defensive equipment.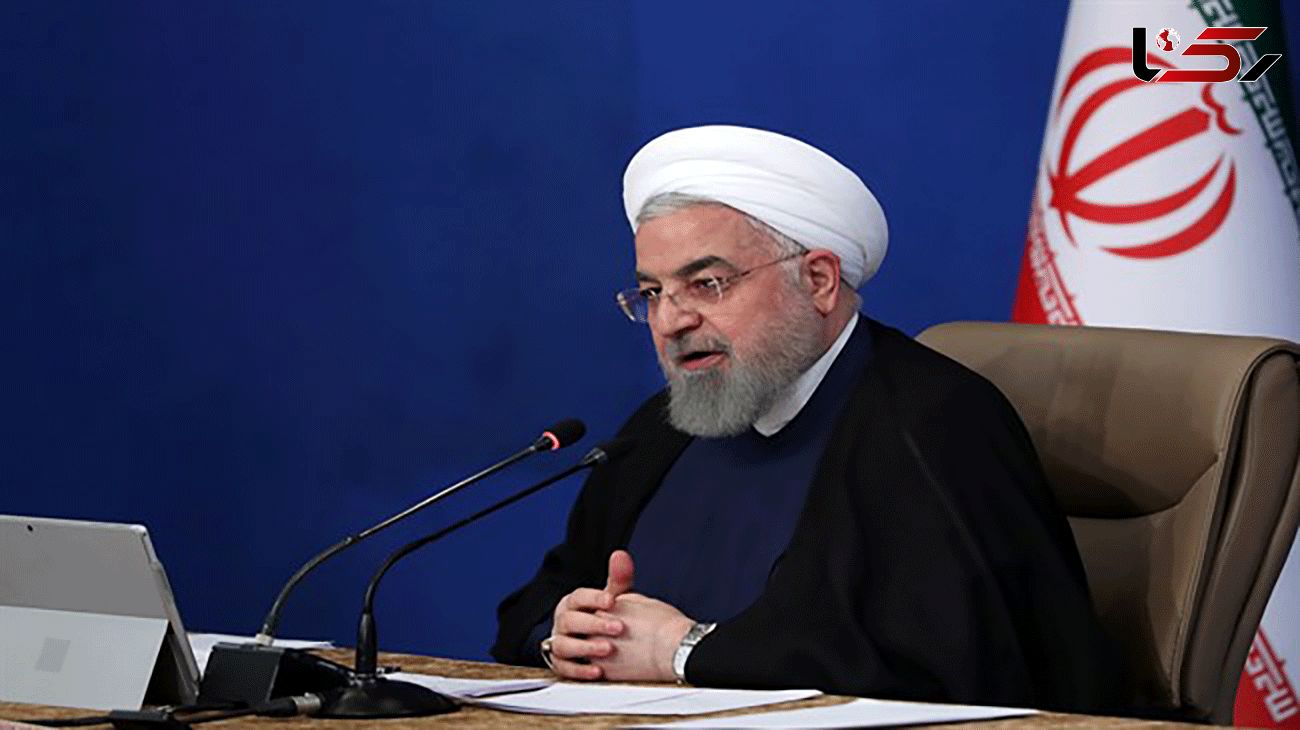 روحانی روز چهارشنبه در جلسه هیئت دولت در تهران ، بر اهمیت حذف ممنوعیت تسلیحات ، که علیرغم تلاش واشنگتن برای تمدید محدودیت ها به وجود آمد ، تأکید کرد.
وی گفت: "یکشنبه لغو تحریم تسلیحاتی بود ، که برای مردم ما بسیار مهم بود ، نه به این دلیل که اکنون در خرید و فروش سلاح آزاد هستیم ، بلکه مهمتر از آن ، زیرا منطق قانون و حقیقت در برابر زورگویی و زورگویی پیروز شد." ، پرس تی وی گزارش داد.
وی گفت: "آمریکایی ها سالها تلاش کرده اند ملت ایران را از حقوق خود محروم کنند. مردم ایران باید در خرید و فروش سلاح هر زمان که بخواهند و به آنها احتیاج داشته باشند ، آزاد باشند. بنابراین ، حمایت از حقوق مردم بسیار مهم بود و روز یکشنبه مشخص شد که توطئه های آمریکایی ها ناموفق هستند. "
این تحریم مطابق با برنامه پنج ساله مندرج در توافق هسته ای 2015 ، که به طور رسمی تحت عنوان برنامه جامع اقدام مشترک (JCPOA) شناخته می شود ، برداشته شد.
دولت دونالد ترامپ ، رئیس جمهور ایالات متحده ، شورای امنیت سازمان ملل متحد را مجبور به تصویب تمدید تحریم کرده بود ، اما شورا این پیشنهاد را در ماه آگوست رد کرد.
پس از عدم موفقیت در پیش نویس قطعنامه ، دولت ترامپ به استناد مقررات به اصطلاح snapback در برجام با هدف بازگرداندن کلیه تحریم های سازمان ملل علیه ایران اقدام کرد.
با این حال ، شکست دیگری متحمل شد زیرا باقی مانده امضاکنندگان قدرت جهانی در این توافق نامه با استناد به خروج از برجام در ماه مه 2018 ، این اقدام را به چالش کشیدند.
روحانی گفت که ایالات متحده با خروج گسترده از توافقنامه زمانی که هنوز طرف توافق بود ، می خواست برجام را بکشد.
Under an Israeli plot, the US tried to get the International Atomic Energy Agency (IAEA)'s Board of Governors to issue an anti-Iran resolution, but, having failed to do so, it was forced to unilaterally leave the JCPOA, Rouhani recalled.
"They (Americans) had pinned all hopes on us leaving the JCPOA immediately so that Security Council sanctions could be fully restored against Iran, but the [Iranian] government's vigilance was important," he said.
"We adopted a complex policy and somehow distanced ourselves from commitments under the JCPOA step by step in a way that no friend or foe could find faults with the measures. Everyone thus said that Iran's measures were in harmony with international law," Rouhani said.
وی با اشاره به انتخابات آینده آمریکا تأکید کرد که برنده مسابقه ریاست جمهوری چاره ای جز احترام به خواست ملت ایران ندارد.
"برای ما مهم نیست که کدام شخص یا حزب برنده انتخابات باشد. هرکسی که به قدرت برسد چاره ای جز تسلیم در برابر ملت ایران ندارد. "
وی گفت: "آنها می خواستند ایرانیان را به زانو درآورند و دستگاه اسلامی را مجبور به تسلیم کنند ، اما ما تسلیم نشدیم و چنین نخواهیم کرد. بدون شک آنها کسانی هستند که دیر یا زود تسلیم خواهند شد. "