Iran's Leader receives members of anti-COVID-19 headquarters
rokna: Leader of the Islamic Revolution Ayatollah Seyyed Ali Khamenei on Saturday received members of the National Headquarters for Fighting Coronavirus.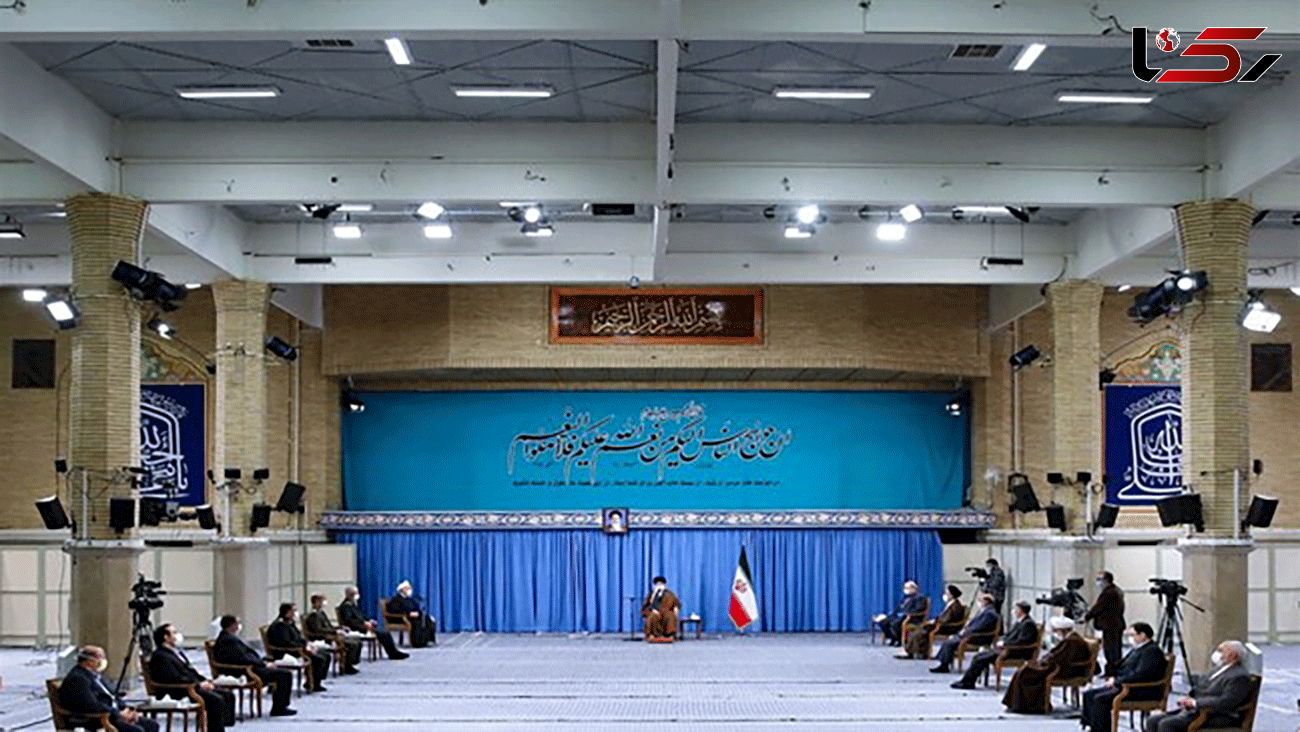 The meeting was held at Imam Khomeini Mosque of Tehran respecting all health protocols, ROKNA reported.
 It was Leader's first in-person meeting with Iranian officials since mid-February when the coronavirus pandemic hit the country.
Iran is presently announced the worst-hit country by coronavirus in the West Asia.
On Thursday, Head of Iran's National Headquarters for Fighting Coronavirus Alireza Zali said the COVID-19-related restrictions will be intensified in capital Tehran as of Saturday due to the increasing number of infected and hospitalized cases.
He added that more inspections will be carried out by police forces starting next week to check proper observance of the health public orders and restrictions including wearing face masks in workplaces, up to 50% reduction of the number of employees in public offices, and traffic restrictions.
Vulnerable people including those who are over 65-year-old have to stay at home or work from home for their own safety, he said.