Trump administration planning to draw down troops in Afghanistan and Iraq
Rokna: The outgoing administration of US President Donald Trump is planning to cut the number of American troops deployed to Afghanistan and Iraq, according to a report.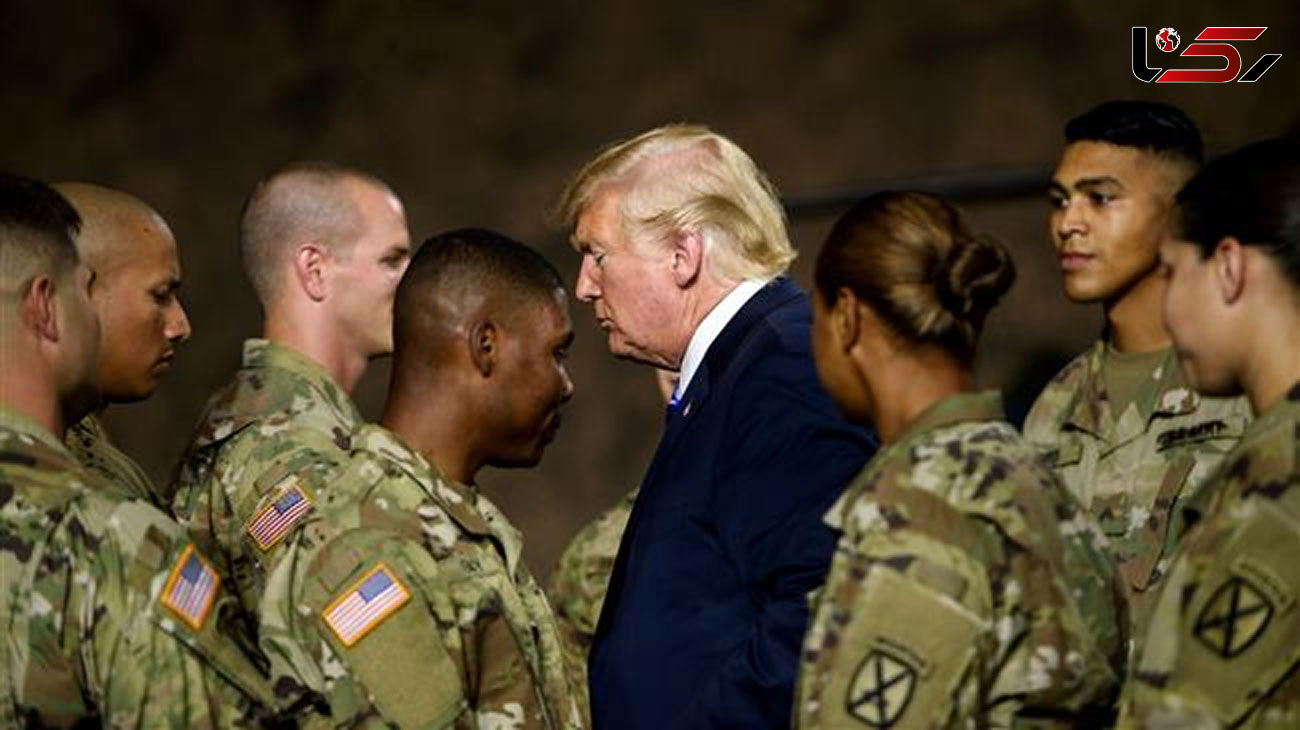 A US official confirmed the Trump administration's plan of troop drawdown on Monday to National Public Radio (MPR), which is an American media organization based in Washington, DC.
The news comes after a change of leadership at the Pentagon, where Secretary of Defense Mark Esper was fired by Trump last week.
Esper was reportedly against the troop drawdown from Afghanistan. According to CNN, he sent a classified memo earlier this month to the White House asserting that it was the unanimous recommendation of the chain of military command that the US not draw down its troop presence in Afghanistan.
The assessment from the chain of command -- Esper, US Central Command leader Marine Gen. Kenneth "Frank" McKenzie and commander of NATO's mission in Afghanistan Gen. Austin Miller -- claimed that the necessary conditions had not been met, sources familiar with the memo told CNN on Monday.
Trump wrote in a Twitter post on November 9 that Esper had been "terminated."
I am pleased to announce that Christopher C. Miller, the highly respected Director of the National Counterterrorism Center (unanimously confirmed by the Senate), will be Acting Secretary of Defense, effective immediately..
— Donald J. Trump (@realDonaldTrump) November 9, 2020
NPR's Pentagon correspondent Tom Bowman reported on Monday that "there's been a verbal order from the White House to cut the number of troops in Afghanistan from about 4,500 to 2,500 by January. The cut in Iraq would drop the level from about 3,000 troops to 2,500. A formal order is expected this week and could come as early as tomorrow."
US military commanders are anticipating that a formal order will be given by Trump this week to begin a further withdrawal of US troops from Afghanistan and Iraq, two US officials familiar with the issue told CNN.
Trump 'terminated' Esper who opposed troop drawdown in Afghanistan
The correspondent said Esper was "terminated" because "he was not favoring any more troop cuts, and he was seen as not carrying out the president's wishes."
Esper was replaced by acting Defense Secretary Chris Miller, who  issued his first public guidance to all Pentagon staff, declaring, "It's time to come home" from Afghanistan.
"We are not a people of perpetual war - it is the antithesis of everything for which we stand and for which our ancestors fought. All wars must end," Miller emphasized in a two-page memo sent Friday and publicly released on Saturday, adding: "Ending wars requires compromise and partnership. We met the challenge; we gave it our all. Now, it's time to come home."
The announcement came after Trump declared last month via a Twitter post that all US troops would be home from Afghanistan by Christmas (December 25). He was challenged later in the month, however, by US Joint Chiefs Chairman Gen. Mark Milley, who insisted that troop withdrawal would be conditions-based, further noting that the US was still awaiting a cease-fire and planned "peace deal" between the Taliban and Afghan government.
Miller, a former "Horse Soldier" and special operations officer who was part of the first contingent of US occupation forces that invaded Afghanistan in 2001, was removed from his job as director of the National Counterterrorism Center and was appointed as the acting Pentagon chief by Trump on November 9 after firing Esper.
In an agreement reached between the US and the Taliban in February, the Trump administration promised to pull out all its troops by mid-2021 in return for the Taliban to stop their attacks on US-led occupation foreign forces in Afghanistan.
The Taliban agreed to negotiate a permanent ceasefire and a power-sharing formula with the Afghan government.
The US invaded Afghanistan and toppled the Taliban regime in 2001 on the pretext of fighting terrorism following the September 11 attacks in New York. Afghanistan has been gripped by insecurity since then.